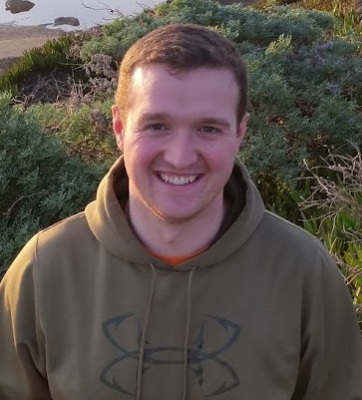 Tyler O'Brien, is the chair of the Monroe Gatekeepers Young Adult Ministry.  He also facilitates Theology on Tap in the Monroe Vicariate.  Tyler loves to share his passion and his faith with those around him and always has a smile and a laugh to share.  He is a science teacher and is presently working toward a Master of Arts in Theology.  In his off time, Tyler enjoys kayaking, fishing, being outdoors and working on his truck.  He is a parishioner at St. Joseph Catholic Church in Erie, Michigan.

"Always forward, never back!" ~Saint Junipero Serra

Our core team is composed of young adults and our chaplain.   Conscious that "if the Lord does not build the house, in vain do its builders labor," the core team's first priority is developing and maintaining authentic communion with Christ and each other. In this spirit, our members seek to pray for each other and help carry each other's burdens - in all things, "striving to preserve the unity of the spirit through the bond of peace." (Ephesians 4:3).

Our core team is here for you!  We are here if you need prayers, someone to talk to, a friend to lean on in a rough patch or someone to share in the joys of life!  Let us journey with you today!

Fr. David Cybulski,  is the chaplain for Gatekeepers.  He was ordained a priest for the Archdiocese of Detroit in 2009.  He arrived at St. Joseph Parish in August of 2013 and on July 1, 2015, Father David was appointed by Archbishop Allen Vigneron as the pastor of St. Joseph Parish in Erie, Michigan.  He has been with Gatekeepers since the start and can be seen stopping by for a few moments at the Thursday Night LIVE! Talks.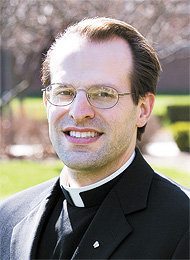 ​
Alissa Drouillard, is a positive and energetic member of the Gatekeeper core team. She is currently a youth minister in training at Christ the Good Shepherd Catholic Church where she is involved in planning events and meetings, as well as encouraging and supporting teens throughout their high school and spiritual journey.   Alissa is a parishioner at St. Roch Catholic Church in Flat Rock, Michigan.  She is also employed as a dance instructor at In Focus Dance Center where she enjoys sharing her love of dance with younger dancers.  Alissa is currently studying to be a physical therapist assistant and is thrilled to one day work in a field that helps those in need. She has a passion for adventure, increasing her faith life, being outdoors, volunteering, and forming strong friendships with other brothers and sisters in Christ. She believes that everything happens for a reason, and it is her mission to joyfully inspire those in the Downriver and Monroe areas to come to Christ and find peace through His unending love.

"Delight yourself in the Lord, and He will give you the desires of your heart." ~Psalm 37:4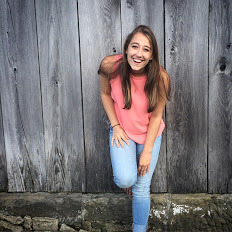 Shayla Murnane, in addition to the Gatekeepers core team, works as a waitress and is pursuing volunteer opportunities abroad. She graduated from the University of Michigan Ann Arbor with a Bachelor of Arts in psychology and a minor in community action and social change. Shayla is also a licensed Social Service Technician and hopes to get her masters in social work, specializing in mental health policy. She loves traveling, volunteering, reading, and meeting new people. She has a passion for compassion and ending the stigma surrounding those with mental illnesses. Shayla believes that God uses our suffering to display His work in us, and that faith, hope, and love are our greatest strengths.

"Remember there's no such thing as a small act of kindness.  Every act creates a ripple with no logical end."
~Scott Adams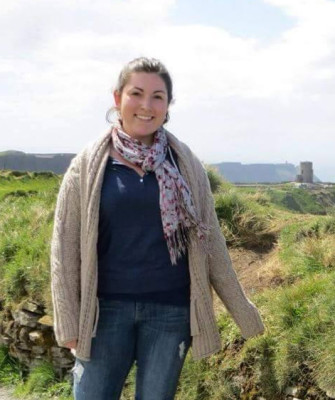 James Bowser, is one of our core team and he is also involved with the Monroe Swing group which meets for swing dance in Monroe, Michigan.  Enjoying swing dancing and wanting to share his passion with others, he also began the Swing Dance Club at the University of Toledo.  James is a senior at the University of Toledo where he is majoring in Mechanical Engineering.

Always one to share in the joys of life, James can always be found with a smile at the Thursday Night LIVE! Talk and Dinners!


Lindsey Reiter, in addition to the Gatekeepers core team, works with the Covered Forever Ministry in Toledo, Ohio and volunteers with different outreach programs and small groups at Bedford Alliance Church in Temperance, Michigan where she is a member.  Lindsey is a middle school science and math teacher during the school year and in the summer she tutors and works at Lost Peninsula Marina. She enjoys going on trips, being near the water, going to concerts, making new food, learning new things, running, making jewelry, and hanging out with friends. She loves meeting new people and making genuine connections with her brothers and sisters in Christ.  Her passion is helping people reach their ultimate potential. Lindsey believes the Lord has equipped everyone with  talents and abilities to love Him, and to love each other in that same way!


"Do not be afraid for I have redeemed you; I have called you by name. You are mine! When you go through troubles, I will be with you. You are precious to me. You are honored, and I love you." ~The Lord   Isaiah 43:1-4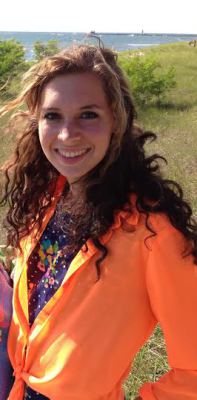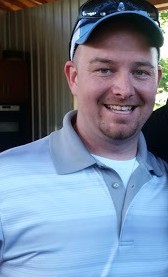 Michael Precht, is one of our core team leaders.   He is a licensed funeral director and embalmer at Urbanski Bedford Funeral Chapel in Temperance, Michigan.  Outside of work Michael enjoys spending time with family and friends and a good bonfire.  One of his passions is to travel and he has travelled throughout the the United States, Canada and Mexico and several countries in Europe, with his favorite being Poland.  In his spare time, he enjoys swimming, playing cards, cornhole and traveling.   Michael was a parishioner at the former St. Hedwig Catholic Church in Toledo, Ohio and is now a parishioner at St. Joseph Catholic Church in Erie, Michigan where he is involved with religious education and altar serving.  Always one to be outgoing and welcoming, Michael can be seen at Gatekeeper events laughing and talking with everyone in attendance.

"The future starts today, not tomorrow!" ~Saint John Paul II